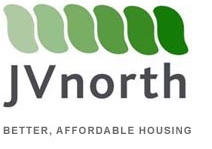 We continue to act as Programme Managers and Administrators for the JV North consortium.
The consortium which was launched in 2007 has gone from strength to strength to reach the point it is now at which is that of one of the largest consortium's delivering homes in the UK.
During the current programme the consortium is delivering a staggering 2.5 new homes every working day.