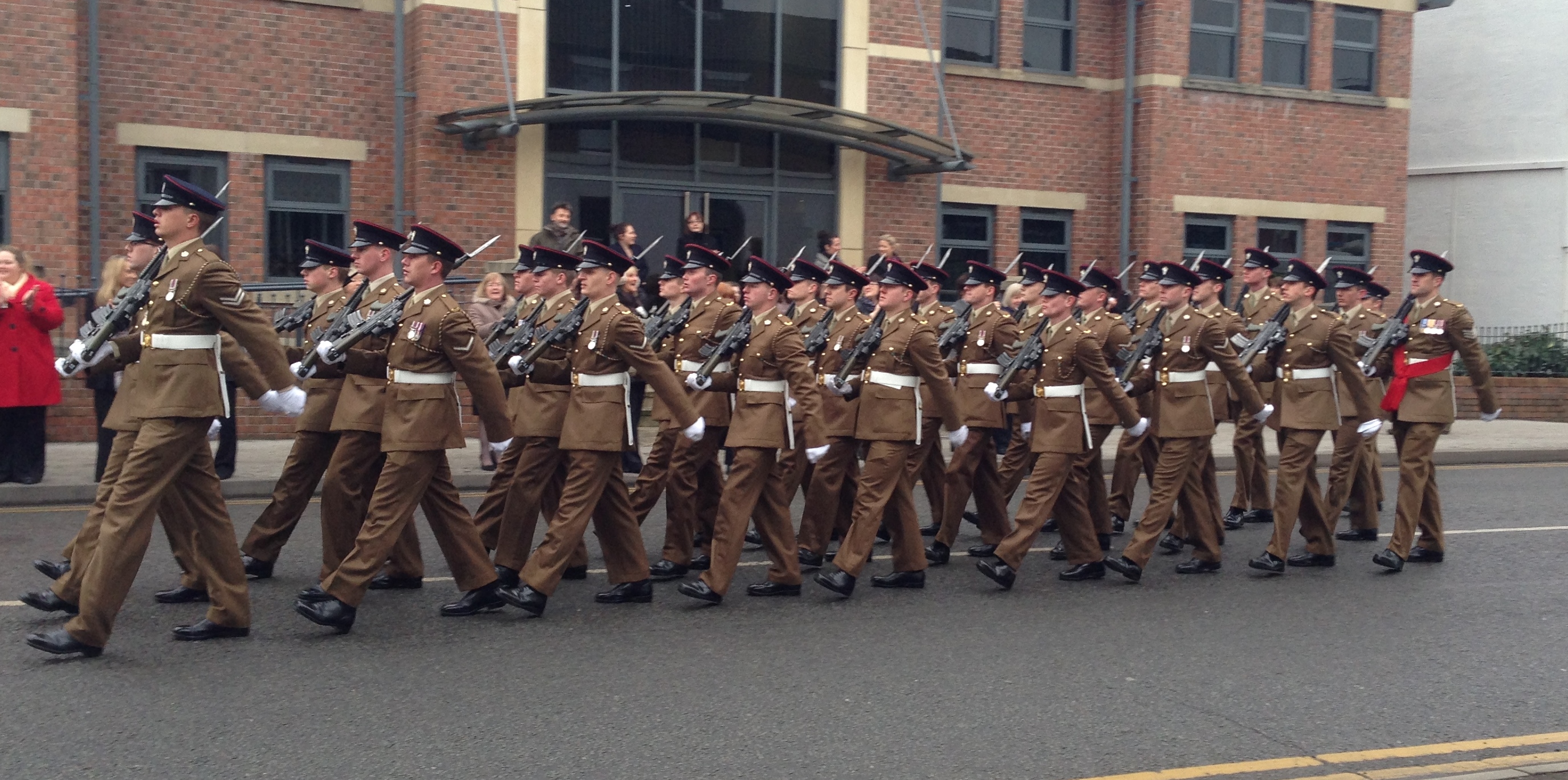 Today over 60 soldiers from A Company, 2 Mercian Regiment marched past our offices to exercise the Regiment's Freedom of Stockport.
The march began outside Merseyway Shopping Centre Car Park at 11am. Regimental Mascot, Private Derby – who made national headlines by switching on the Christmas Lights in Ashbourne – led the troops with the Band of The Kings Division.
Staff of Saffer Cooper took a break in their busy day to proudly applaud the soldiers as they walked past.