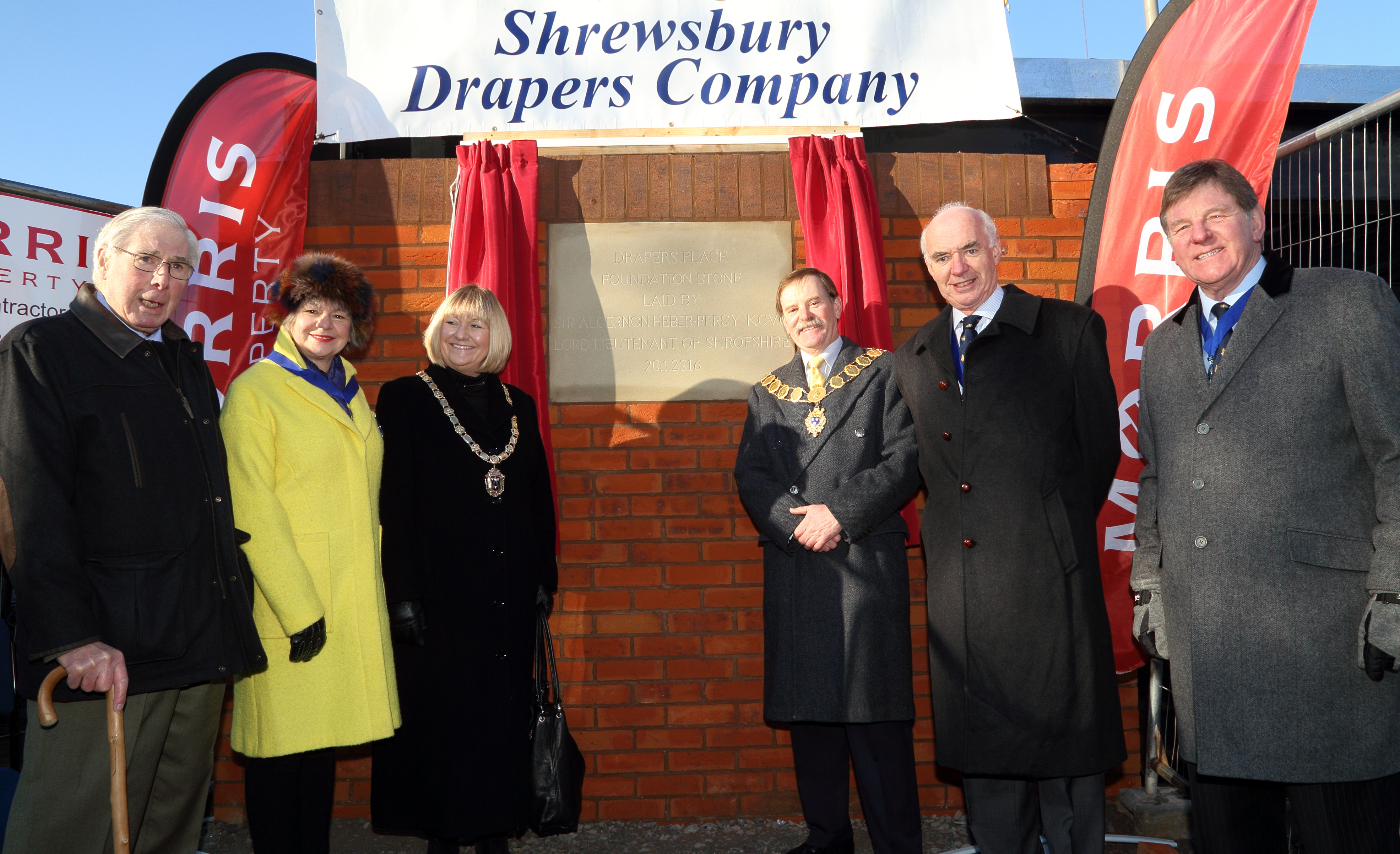 Saffer Cooper were delighted to attend the foundation stone laying ceremony for our client Shewsbury Drapers on the 20th January 2016.  We are working with the Drapers developing a 25 unit newbuild sheltered scheme called Drapers Place, in central Shrewsbury with funding from the Homes and Communities Agency.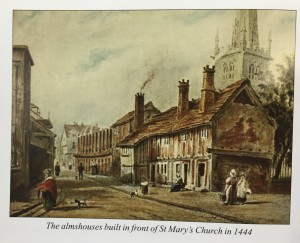 The event, covered by the BBC Evening News, comprised of a stone laying ceremony with a reception and light buffet at Drapers Hall afterwards.  If desired, attendees could tour the building to admire the original features and furnishings including hand carved detailing, a Deed Chest made by Francis Bowyer in 1637 and a 1660 painting by Thomas Francis of King Edward IV.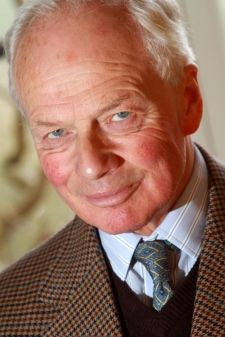 The foundation stone was laid by and in honour of the Lord-Lieutenant of Shropshire, Sir Algernon Heber-Percy KCVO, the Queens personal representative.  Algernon Heber-Percy's family has a county connection stretching back nine centuries and his ancestral home, Hodnet Hall in North Shropshire, has remained in family ownership since the 11th century.
The Master and Directors of Shrewsbury Drapers Holy Cross invited guests and dignitaries including the Mayor and Mayoress of Shrewsbury, Councillor Miles Kenny and Mrs Aurona Kenny.
The project is due to complete in late October 2016 and we look forward to watching these buildings grow into beautiful homes…