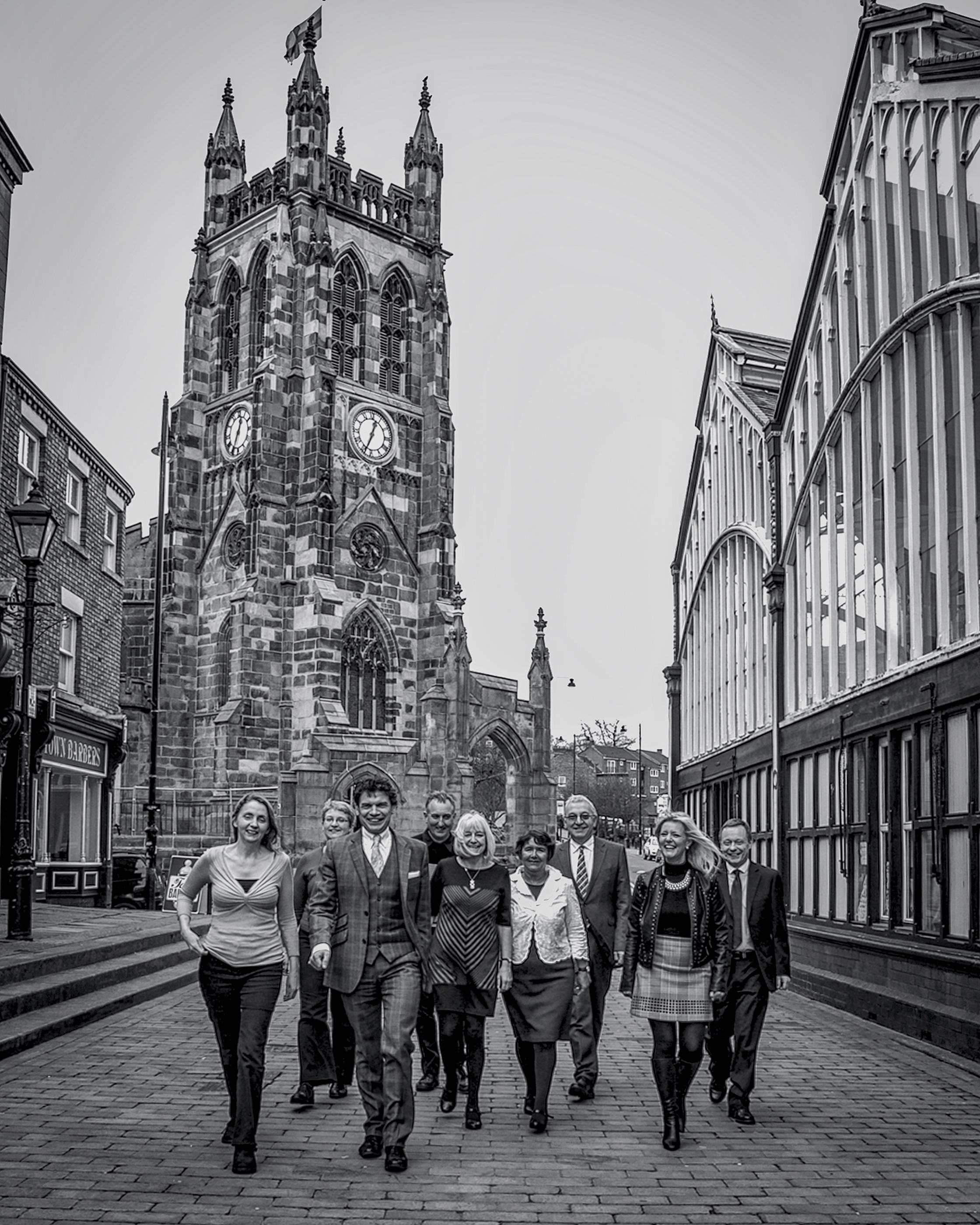 Saffer Cooper staff explored Stockport Town Centre last Thursday to have company photographs taken.  We chose the streets of Stockport to utilise the beautiful architecture and heritage the town has, in particular around the Market Hall.
This 15th century Market Place is home to a Victorian Covered Market Hall which is still a thriving hub for the community.  It is one of the last remaining traditional street markets in the North West.  Adjacent to the Market is St Mary's in the Marketplace Church.  Built in 1190 this Grade 1 Listed building has undergone several renovations and rebuilds over the years, the most significant of which was in the 1800's.  This stunning sandstone Church is shown in our "Walking the Street" image.
We would like to offer our thanks to the shop keepers of this area for their assistance during our photoshoot!